---
---
Brandon Lennon's photos of the May 2008 Landslides at Lyme Regis. It was said to be the worst the Jurassic Coastline has suffered for well over 100 years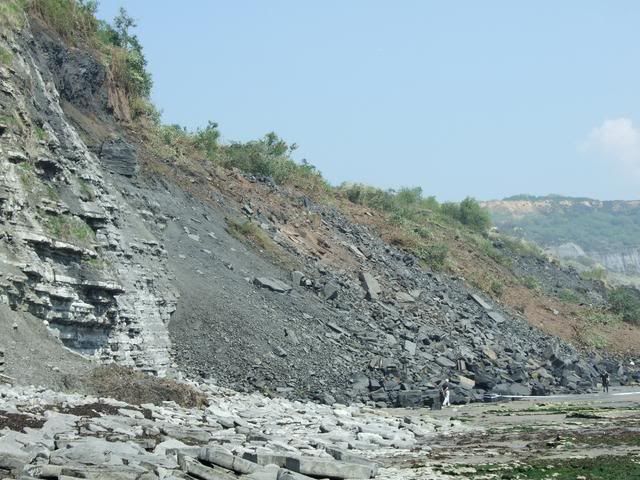 Below, Brandon's Video footage of the May 2008 landslides of Lyme Regis. Click below to start the player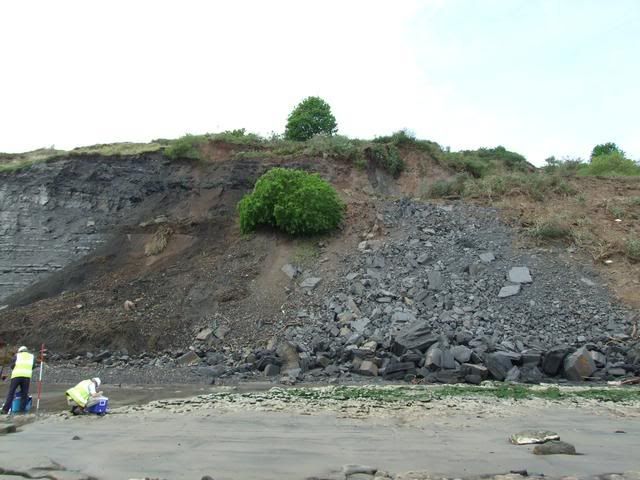 ---
Brandon teaches classes of children in May 2008 at Cambridge! Two young hopefuls dress as fossil hunters!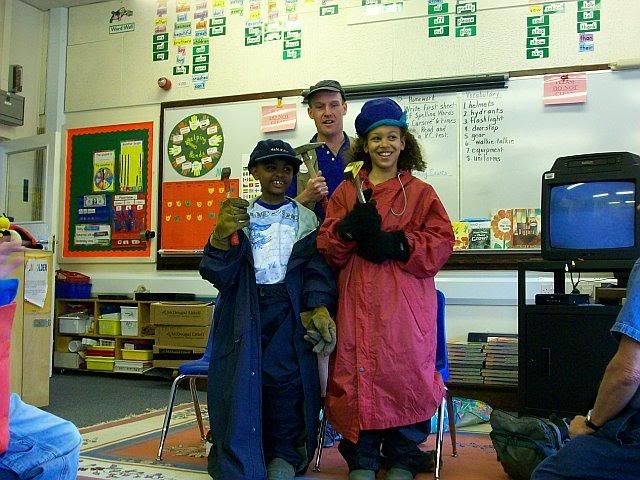 ---
A trip to a school in Cambridgeshire in May 2007, for a talk and demonstration about the Jurassic age fossils found at Lyme Regis, on the South-West Coast of England.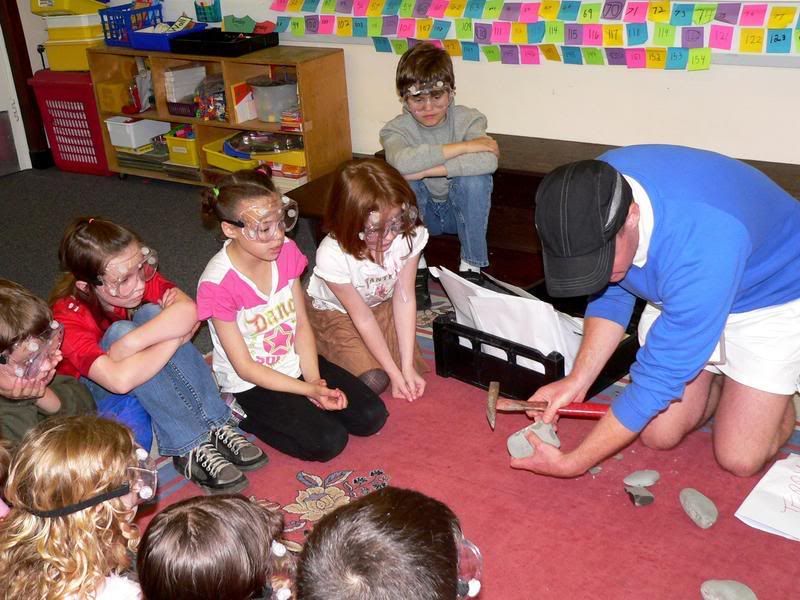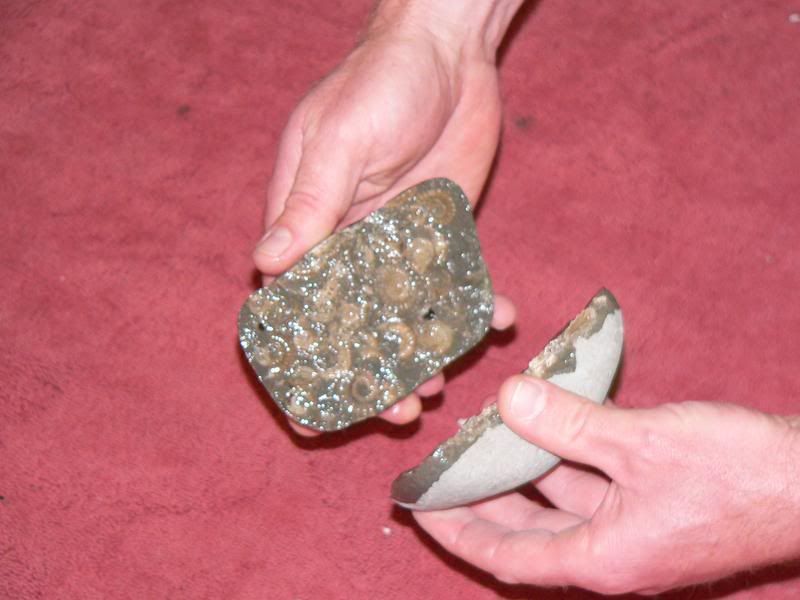 Brandon showing special hammering techniques used to break the rock nodule cleanly to expose the hidden fossils inside. And look at that! A beautiful bed of Promicroceras planicosta ammonites, its the first time they have seen the light of day for 190 million years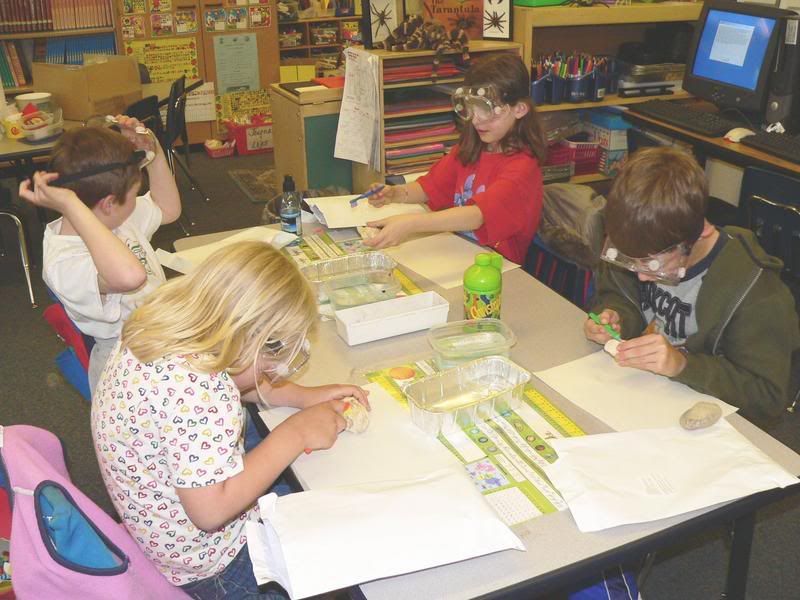 No, its not pass the parcel! - Brandon hands out envelopes that have fossils in them to everyone, so that they can study them, have a go at cleaning them, and even draw them on paper for project work. And one table of keen and enthusiastic fossil hunters get busy cleaning away the rocky matrix around brachiopods and ammonite fossils.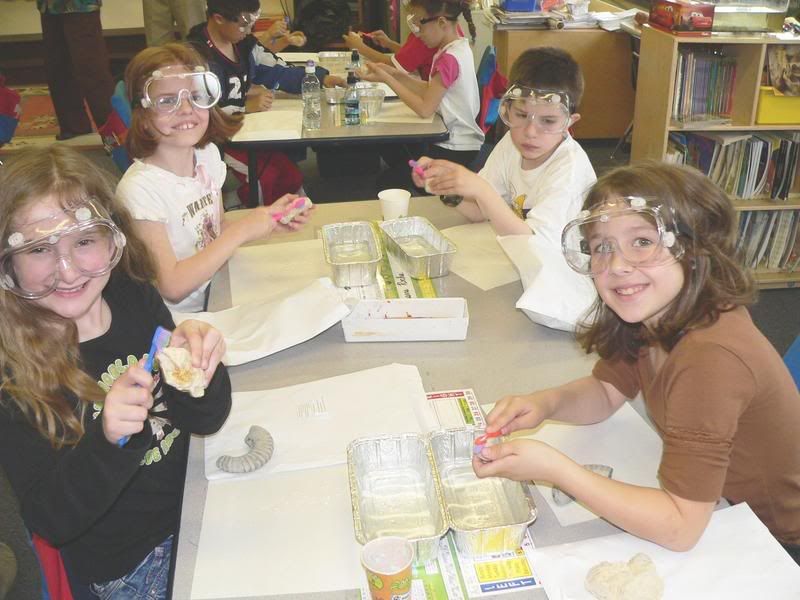 Brandon talking to each table about the fossils they are working on, where they came from, how old they are, and the best way to clean them.
---
Here are some pictures from a day on one of our Fossil Walks in 2006 for you to enjoy! You`ll also be able to see just how beautiful the Famous Heritage Coastline really is. Here we are at Lyme Regis, enjoying a day of rain and sunshine, rainbows and crashing waves...!!
---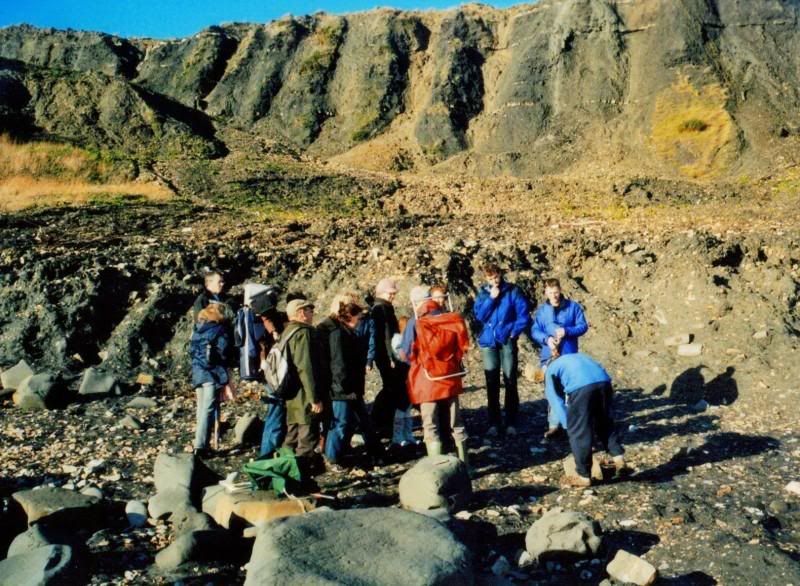 Everyone has arrived for another fossil trip, so Brandon is ready to talk business! Brandon talks about the fossils, the cliffs and strata, and the methods used on how to find them! After the informal briefing, everyone can start looking for a gem of a find!
Its started raining again, the sun still shining behind us, the beautiful double rainbows greet us on the fossil trip as an extra bonus!
Cold and wet, the tide coming in now so not much time left on the beach today!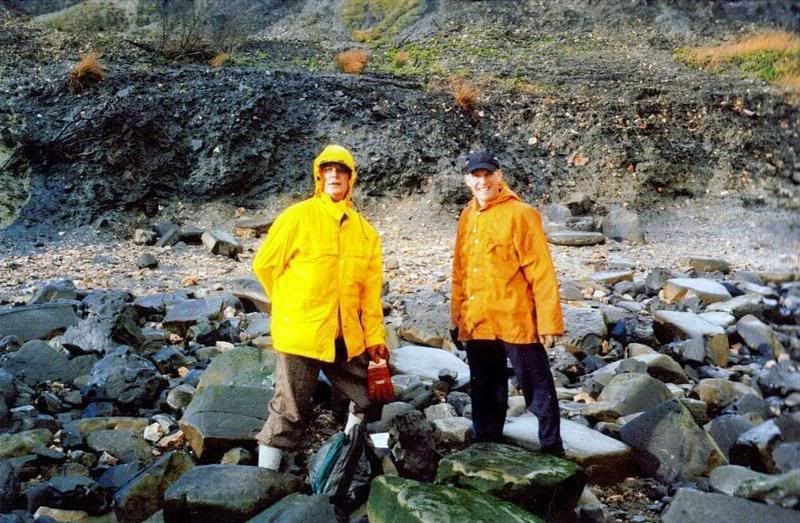 Just time for one last photo with fossil hunter Terry Weiland
---